Memories of WTC 2022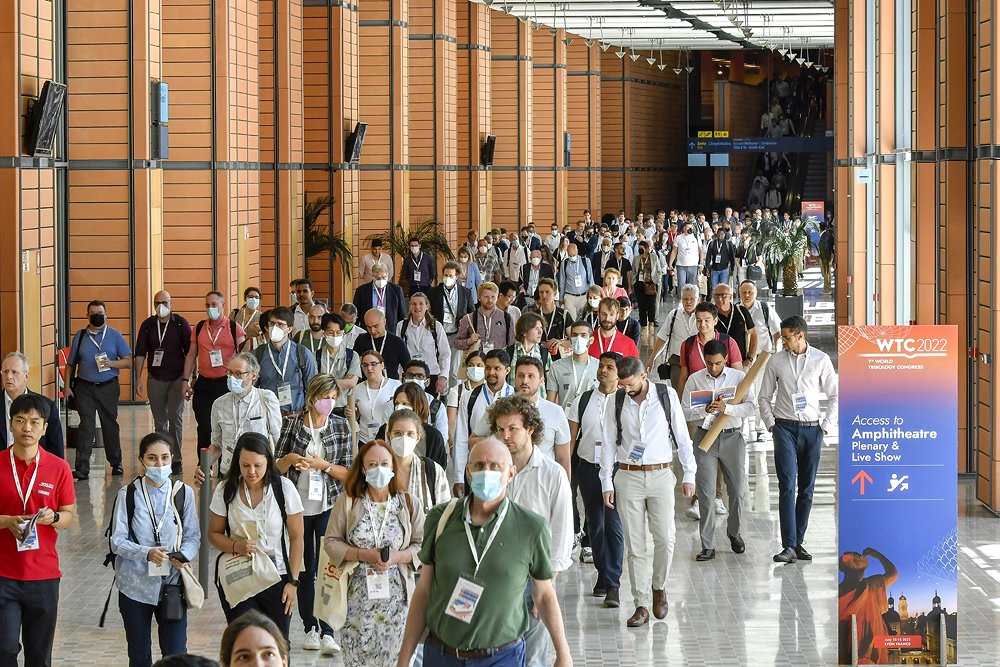 More photos from the 7th World Tribology Congress 2022 in France can be found here. This international event was a great opportunity to bring together the large scientific community, promote international exchanges and collaborations on the current topics on tribology.

SAVE THE DATE!
8th WORLD TRIBOLOGY CONGRESS
20 - 25th September, 2026 - Brasil
It is our pleasure to announce that the 8th World Tribology Congress will be held in Windsor Convention Center, Rio de Janeiro, Brasil in 2026.

The First announcement with more information is available here.
Tribology conferences and Meetings
Videos about Tribology
Tribology Vision - Korean Tribology Society
Global impact of tribology
20% of world total energy consumption goes to overcome friciton
18-40% of that can be saved by applying new technology, and that would correspond to 8.7% of global energy use and 1.4% of the global GNB
the biggest potential savings are in transportation and energy industry
30% of the fuel consumption in an average passenger car goes to overcome fricition
40% of the energy used in mineral mining is used for overcoming friction; friction and wear results in 970 million tonnes CO2 emissions in mineral mining annually corresponding to 2.7% of total world CO2 emissions
CO2 emissions are 4.5 times higher for an ICE passenger car compared to a similar battery electric car when electricity comes from renewable energy
Moving from fossil to renewable energy sources would cut down the energy losses due to friciton in energy production by more than 60%